Welcome to Penny Field School
We have the pleasure of welcoming you to Penny Field School, which is part of Wellspring Academy Trust. Our school meets the needs of learners with severe and complex needs from the ages of 2 to 19. We pride ourselves in providing the best possible care, support and education to meet the needs of all our learners.
Penny Field School is a small school based in Meanwood, Leeds. We have 60 pupils on role who follow a bespoke curriculum and who have access to many specialist staff, equipment and resources. The school has seven classrooms and four care suites with full tracking, a dedicated rebound room, hydrotherapy pool and a purpose built sensory room. Our outside provision includes a wheelchair accessible roundabout and swing, sensory garden and greenhouse. The Early Years class also has their own outdoor space, which they have access to throughout the day.
Please take the time to look at our website and if you would like any further information, do not hesitate to contact the school.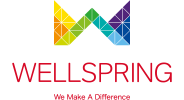 Wellspring Academy Trust
We are privileged to be part of Wellspring Academy Trust who believes that every school is unique because it has a unique history; it serves a unique community context and is full of unique individuals. They value and celebrate the unique identities of their schools. 
Raindrops
All the Raindrops Staff are absolutely amazing! Oakley's face lights up when he sees who is taking him to class in a morning and he always comes home in a brilliant mood!
I couldn't ask for a more supportive school for Oakley.
Raindrops
My daughter is always happy when she goes to school and happy when she returns.
Purple class
I'd like to thank everyone at the school, even though it may have been tough and stressful, you all have managed to get on with it. Trying to make it as normal as possible for all our children. I'd like to especially thank anyone who has worked with E. He loves going to school every day and would even go on the weekends, but I think you all need a well-deserved break. To finish off Thank you again. You all are very appreciated.
Rainbows
Morning I would like to say a massive thank you to S's Teacher. She is a fantastic teacher and I appreciate all the hard work she puts in with S. It is clear to see she has a lot of love for the job and close bond with the children. S has come on massively this year thank again for all your hard work
Rainbows
I would like to say a big thank to all the Staff. Mason has come on leaps and bounds he loves coming to school. He's made a lot of friends. He always says he loves everyone in the school you all have done such an amazing job. I know it's been a difficult year with the covid but you have done so well. Such a credit to you all. Thank you all so much. Keep up the good work. You are amazing and we wish you all the best.
Thank you from M's family.
Purple Class
To all at Penny Field, but especially Purple Lightning staff, we would like to convey our gratitude for all you do. Through lockdown and afterwards, your support has been exemplary. From the work sent home, to the contact and even the YouTube videos (even though E has driven us insane with them, and some days it feels like a home invasion), it has been absolutely amazing. Ellie has come a long way in a short time. If you ever wonder if your efforts are worth it or doubt if you make a difference, take a look at how far she has progressed and be proud.